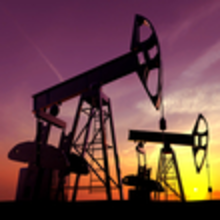 eConference
2019 Ernest E. Smith Oil, Gas, and Mineral Law eConference
Contains material from Apr 2019
2019 Ernest E. Smith Oil, Gas, and Mineral Law eConference
4.48 out of 5 stars
What was the overall quality of the course (presentation, materials, and technical delivery)?
Rate the overall teaching effectiveness and presentation skills of faculty for the course.
How would you rate the value of the materials provided as part of the course?
---
Great topics
Great course as usual.
great
excellent course!
Good overview of recent updates and evolving practices in the energy space.
Good topics
As always, excellent.
Technical Questions?
512.475.6700
service@utcle.org
The
Ernest E. Smith Oil, Gas and Mineral Law Institute
continues to be the definitive course for attorneys, corporate lawyers, E&P operators and landmen. The Institute brings together a distinguished faculty of academics and practitioners for presentations on the latest oil and gas developments.
2019 program highlights include:
The Case Law Update reviews recent decisions dealing with oil and gas leases, royalties, mineral conveyances, joint operating agreements, state regulation, and related topics.
Practical guidance for negotiating agreements and navigation disputes over shared use, including an update on recent cases affecting surface disputes.
Explore the reach of TOAIA.
Discuss operational and economic considerations in drilling horizontal wells and how selected lease provisions impact development decisions.
Plus valuable information on practical considerations in arbitration, key differences in representing E&P clients in TX and NM, negation of warranties in mineral transactions, and more.
The Institute is jointly presented by The University of Texas School of Law and The Oil, Gas and Energy Resources Law Section of the State Bar of Texas.
Includes: Video Audio Paper Slides
---
Preview mode. You must be signed in, have purchased this eConference, and the eConference must be active to have full access.