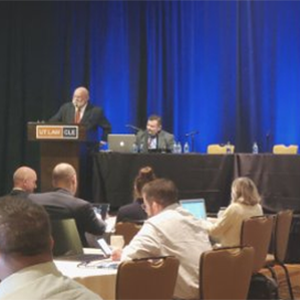 eCourse
Legal Issues for Startups
Contains material from Aug 2019
Legal Issues for Startups
4.02 out of 5 stars
What was the overall quality of the course (presentation, materials, and technical delivery)?
Rate the overall teaching effectiveness and presentation skills of faculty for the course.
How would you rate the value of the materials provided as part of the course?
---
tax piece was super helpful
Very good overview, especially the tax section.
Great course
Oral presentations were good, but it would be helpful if those were in narrative form in the documents provided with the eCourse.
Good overview
Great summaries.
for future reference, the tax attorney should speak just a bit more slowly, so we can follow
excellent presentation. coverage was great for both novice and schooled practioner.
Intro-level material. Not a good course for a transactional attorney with any experience.
Some good practical information
Technical Questions?
512.475.6700
service@utcle.org
Starting up any venture requires careful attention to business and legal considerations. Watch
Jessica Vittorio
and
Bryon Boyer
in this multi-part "essentials" course designed to walk you through key issues and considerations for startups, from entity formation and governance to tax consequences, internal operations and contracts, IP concerns, and financing.
Includes: Video Paper
Total Credit Hours:
3.75
TX, CA
TX MCLE credit expires: 7/31/2023
---
Preview mode. You must be signed in, have purchased this eCourse, and the eCourse must be active to have full access.