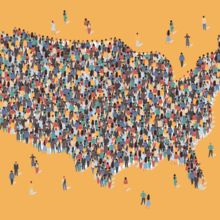 eConference
2021 A Practical Guide to Immigration Removal Proceedings eConference
Contains material from Dec 2021
2021 A Practical Guide to Immigration Removal Proceedings eConference
4.75 out of 5 stars
What was the overall quality of the course (presentation, materials, and technical delivery)?
Rate the overall teaching effectiveness and presentation skills of faculty for the course.
How would you rate the value of the materials provided as part of the course?
Technical Questions?
512.475.6700
service@utcle.org
Join us for UT Law CLE's 2021 Practical Guide to Immigration Removal Proceedings. This course is designed for beginning and intermediate immigration practitioners, criminal lawyers, family lawyers, and employment lawyers involved with the increasingly complex area of removal proceedings. Hear techniques and tactics for effectively handling typical and atypical problems. Interact with top immigration practitioners and gain strategies to provide the best advocacy for your clients, while protecting yourself and your practice.

This course walks through:
Recent Developments in Immigration Removal Proceedings

Ground for Deportability and Inadmissibility

Bond Proceedings, Challenging NTAs, Motions to Suppress, and Contesting Deportability

Challenging Crime-Based Grounds of Deportability

Relief in Immigration Court

Cancellation of Removal and Other Discretionary Relief, and Appeals and Motions to Reopen
Includes: Video Audio Paper Slides
Total Credit Hours:
8.00 | 1.75 ethics
TX, CA
Specialization: Immigration and Nationality Law
TX MCLE credit expires: 12/31/2023
---
Preview mode. You must be signed in, have purchased this eConference, and the eConference must be active to have full access.