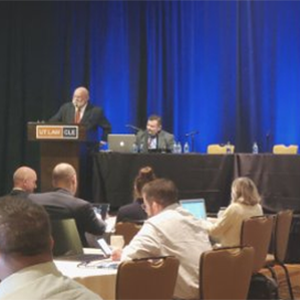 eCourse
Hooked on CLE: September 2022
Contains material from Feb 2022 to Jul 2022
Hooked on CLE: September 2022
3.95 out of 5 stars
What was the overall quality of the course (presentation, materials, and technical delivery)?
Rate the overall teaching effectiveness and presentation skills of faculty for the course.
How would you rate the value of the materials provided as part of the course?
---
Tax planning session was particularly good.
Interesting and helpful to a retiring lawyer with a changing practice.
great presentation with excellent content. Loved it!
Had difficulty understanding the second speaker in the ESG presentation. Managing the generations and estate planning programs were excellent.
Good presentations.
Technical Questions?
512.475.6700
service@utcle.org
THIS MONTH: Employee Raiding: The Evolving Standard • ESG Investing • Last Chance Tax Planning: The Golden Age of Estate Planning Won't Last Forever (If You're Not Doing Estate Planning Now, What Are You Waiting For?) • Managing Generational Differences • Drafting Contracts to Protect Your Company
Includes: Video Audio Paper Slides
Total Credit Hours:
4.00 | 1.00 ethics
TX, CA
TX MCLE credit expires: 8/31/2024
---
Preview mode. You must be signed in, have purchased this eCourse, and the eCourse must be active to have full access.