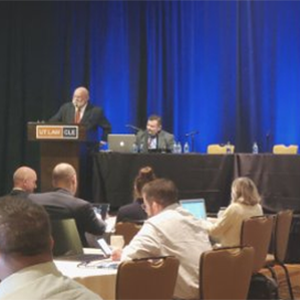 eCourse
Retaliation: Winning the Battle, Losing the War (2022)
Contains material from Oct 2022
Retaliation: Winning the Battle, Losing the War (2022)
5 out of 5 stars
What was the overall quality of the course (presentation, materials, and technical delivery)?
Rate the overall teaching effectiveness and presentation skills of faculty for the course.
How would you rate the value of the materials provided as part of the course?
Technical Questions?
512.475.6700
service@utcle.org
Why is retaliation the most dangerous cause of action, and what can you do about it?
Includes: Video Audio Paper Slides
Total Credit Hours:
0.50
TX, CA
Specialization: Civil Appellate Law | Civil Trial Law | Labor and Employment Law
TX MCLE credit expires: 10/31/2023
---
Preview mode. You must be signed in, have purchased this eCourse, and the eCourse must be active to have full access.
1. Retaliation: Winning the Battle, Losing the War (Oct 2022)
Connie L. Cornell
Preview Materials
Download session materials for offline use