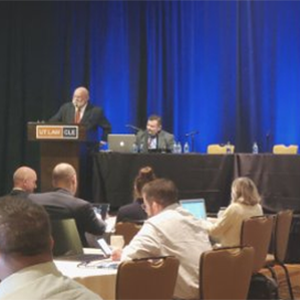 eCourse
2022 Hot Topics in Consumer Bankruptcy: Chapter 13 Means Tests, Forbearance Agreements, CARES Act Impacts, and Judicial Estoppel
Contains material from Jan 2023
2022 Hot Topics in Consumer Bankruptcy: Chapter 13 Means Tests, Forbearance Agreements, CARES Act Impacts, and Judicial Estoppel
5 out of 5 stars
What was the overall quality of the course (presentation, materials, and technical delivery)?
Rate the overall teaching effectiveness and presentation skills of faculty for the course.
How would you rate the value of the materials provided as part of the course?
Technical Questions?
512.475.6700
service@utcle.org
Session 1:
Digital Assets, Use of Cash App Accounts, NFTs
- Explore Metabankruptcy; virtual assets and how to find them, disclose them, value them, get them turned over, and liquidate them.
Session 2:
Changes to B.R. 3002.1 and the Intersection with RESPA/FDCPA
- The intersection of the new Rule 3002.1 with RESPA and the FDCPA. What could go wrong?
Session 3:
Student Loans
- Gain insight into the constantly shifting student loan legislative landscape.
​Session 4:
Conversion from 13 to 7 – The Allure, the Pitfalls, and the Perils
- Common reasons for conversion and its benefits. Areas of concern: who gets the money, what is property of estate, timing, and exemptions.
Includes: Video Audio Paper Slides
Total Credit Hours:
3.00 | 0.25 ethics
TX, CA
TX MCLE credit expires: 2/29/2024
---
Preview mode. You must be signed in, have purchased this eCourse, and the eCourse must be active to have full access.