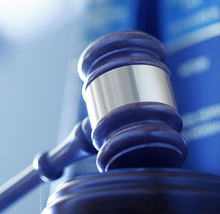 2022 Live Conference coming up May 25 in Austin. Info and registration »
2022 Materials expected available 3-5 weeks from conference date.
UT Law CLE's 2022 Robert O. Dawson Conference on Criminal Appeals features members of the Court of Criminal Appeals and judges from the intermediate courts around Texas joining prosecutors and defense attorneys for balanced discussions and insights into current issues facing the criminal justice system, including: A review of significant decisions from both the Texas Court of Criminal Appeals and the U.S. Supreme Court from the past year. Advanced tips on brief writing and appellate practice. Insight from directly judges from both the Texas Court of Criminal Appeals and different Courts of Appeals in the state. Practical tips for writ practice, writing findings of fact, statutory analysis, and more. Speedy trial issues related to the pandemic. ** NEW THIS YEAR! Join your colleagues and conference faculty at the Wednesday Evening Opening Reception. Following the conference, attendees will receive a bonus eSupplement containing an additional hours of MCLE to ensure that Texas practitioners can earn their required 15.00/3.00 MCLE hours for the year.