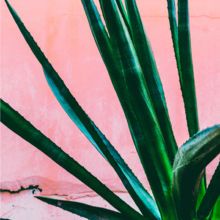 2021 Live Conference recently concluded Dec 2 More info »
2021 Materials expected available 3-5 weeks.
UT Law CLE's 69th Annual Taxation Conference presents the expertise and in-depth analysis essential to understanding where tax law is, where it came from, and where it is going. With a renowned slate of regional and national speakers, the conference is a must attend event for those looking to keep current amidst a dramatically changing tax landscape. Hear an update from Commissioner Charles P. Rettig of the Internal Revenue Service. Gain tips, best practices, and guidance for virtual and in-person trials at the United States Tax Court with Hon. Elizabeth A. Copeland. Analyze the tax considerations and developments for virtual currencies including estate, audit, tax penalties, and client relationship concerns. Review updates in state and federal income taxation, including changes to the Internal Revenue Code, refund claims, audit assessments, employee benefits, partnership audit rules, and carried interests. Following the conference, attendees will receive a free, on-demand eSupplement that will bring their total available hours to 15.00, including 3.00 hours of ethics. Continue Friday with Professor Stanley M. Johanson's popular Estate Planning Workshop offering lively discussion, practical advice, and updates.