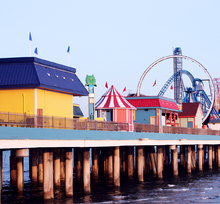 2022 Live Conference coming up Jul 14 in Galveston. Info and registration »
2022 Materials expected available 3-5 weeks from conference date.
Consumer Bankruptcy Practice is an informative and informal conference that presents current developments and practical tips for bankruptcy attorneys and trustees, offers essential information on the Bankruptcy Code, and provides must-have written materials and resources for practitioners. Three Case Summaries sessions provide the most relevant, current and important cases impacting consumer bankruptcy from the Supreme Court, the Fifth Circuit and the bankruptcy and district courts. Examine the facts of a case and walk through the full process from counseling the client to the trial proceedings in Fact Pattern Part 1 and 2. Hear a recap of the Supreme Court's discharge decisions since the bankruptcy code went into effect. Discuss your frequently, and sometimes infrequently, asked questions with our seasoned judges in this year's Open Forum Judicial Panel. Please submit your questions in advance to ConferenceQA@utcle.org. Breakfast Breakout Sessions for each district, featuring casual discussion with district bankruptcy judges and trustees. Following the conference, attendees will receive a bonus eCourse to ensure practitioners can earn their required 15.00/3.00 Texas MCLE hours for the year.