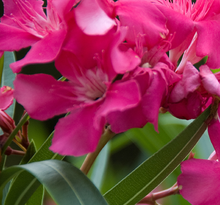 Galveston – Moody Gardens – Aug 3, 2022
Live Webcast – Aug 3, 2022
The Texas Chapter of NAELA will have its annual meeting and conference in conjunction with the UT Law's Estate Planning, Guardianship and Elder Law Conference Moody Gardens in Galveston on Wednesday, August 3rd. In addition to the annual meeting and award presentations, the conference presents topics and issues regarding various aspects in the area of Elder Law. Highlights include: Medical Necessity presents tips and tricks to evaluate clients for medical necessity. MERP: Post-Death Practical tips provides a practical guide for handling Medicaid Estate Recovery Program claims after the death of Medicaid recipient. How to Craft the "Perfect" Power of Attorney: The Never-ending Search examines the pitfalls of powers of attorney and the possible solutions for various family and financial needs. If you are not a member of NAELA and would like to become one, please visit texasnaela.com for more information. Stay on and attend The University of Texas' 24th Annual Estate Planning, Guardianship and Elder Law Conference on August 4-5, 2022. Members can SAVE BIG! Register for BOTH programs and attend the TX NAELA Summer Conference for free!
Total Credit Hours:
3.50 | 0.50 ethics
Register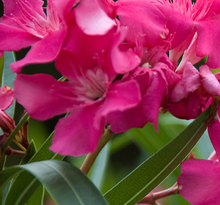 Galveston – Moody Gardens – Aug 4-5, 2022
Live Webcast – Aug 4-5, 2022
The Estate Planning, Guardianship and Elder Law Conference presents current developments and practical tips for estate planners and elder law attorneys, offers essential information for guardians ad litem, and provides a must-have set of materials and resources. 2022 highlights include: Hear the latest developments affecting planning and applications for Medicaid to pay for nursing home care and home care in Medicaid Update. Test your knowledge of ethics rules in estate planning and probate in Ethics Jeopardy. Address strategic planning for attorneys who counsel clients and their families seeking practical resolution of small crimes and misdemeanors related to aging, dementia, and/or mental health issues. Review the rules that require attorneys to preserve client confidentiality and the often-overlooked rules that sometimes authorize and even require attorneys to disclose otherwise, confidential information in To Blab or Not to Blab. Explore guardianship essentials, key issues, and alternatives—for up to 4.00 hours of Guardianship credit – including The Duty of Investment for Guardians of the Estate, Alternatives to Guardianship including Support Services, Role of the Guardian, and Role of the Ad Litem. Get answers to your frequently—and sometimes infrequently—asked questions at the popular Ask the Experts panel. Join conference faculty and fellow colleagues at the Thursday Evening Networking Reception. Following the conference, attendees will receive a bonus eSupplement to ensure practitioners can earn their required 15.00/3.00 Texas MCLE hours for the year. This conference is informative and informal—attendees and faculty are encouraged to dress "beach casual" and bring the family to enjoy Moody Gardens on Galveston Island! Are you a TX NAELA Member? Come a day early and attend the 2022 TX NAELA Summer Conference on August 3rd! The Summer Conference is open ONLY to TX NAELA Members. TX NAELA Members can register for BOTH programs and attend their Summer Conference for free! Click here to get the special Member Rate when you jointly register for both conferences.
Total Credit Hours:
14.25 | 4.50 ethics
Specializations:
Estate Planning and Probate Law, Tax Law
Register