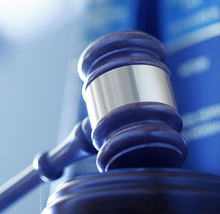 Austin – AT&T Conference Center – May 25-27, 2022
Live Webcast – May 25-27, 2022
UT Law CLE's 2022 Robert O. Dawson Conference on Criminal Appeals features members of the Court of Criminal Appeals and judges from the intermediate courts around Texas joining prosecutors and defense attorneys for balanced discussions and insights into current issues facing the criminal justice system, including: A review of significant decisions from both the Texas Court of Criminal Appeals and the U.S. Supreme Court from the past year. Advanced tips on brief writing and appellate practice. Insight from directly judges from both the Texas Court of Criminal Appeals and different Courts of Appeals in the state. Practical tips for writ practice, writing findings of fact, statutory analysis, and more. Speedy trial issues related to the pandemic. ** NEW THIS YEAR! Join your colleagues and conference faculty at the Wednesday Evening Opening Reception. Following the conference, attendees will receive a bonus eSupplement containing an additional hours of MCLE to ensure that Texas practitioners can earn their required 15.00/3.00 MCLE hours for the year.
Total Credit Hours:
12.25 | 2.00 ethics
Specializations:
Criminal Law, Criminal Appellate Law
Register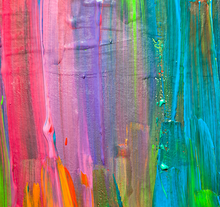 Austin – AT&T Conference Center – Jun 16-17, 2022
Live Webcast – Jun 16-17, 2022
UT Law CLE's 32nd Annual Conference on State and Federal Appeals – designed for advanced-level civil appellate practitioners – has earned a reputation as the premier program on appellate practice and procedure in Texas and is a must-attend event for Texas civil appellate practitioners. 2022 highlights include: Candid discussion among Texas Supreme Court Justices, including Chief Justice Nathan L. Hecht, about what's new at the Court, the state of the docket, and tips for practitioners. Review of recent opinions on the most interesting and important cases from the Texas Supreme Court, U.S. Supreme Court, and U.S. Fifth Circuit. Insight and further analysis in What does the SCOTUS Shadow Docket Mean for Appellate Practitioners (and the country)? from Texas Law Professor Stephen Vladeck. Learn how clinics can enhance and serve an appellate practice in Get Schooled! Practice and Professional-Identity Lessons from Law School Clinics. 3.25 hours of ethics, including presentations on What Every Attorney Needs to Know About Cybersecurity, the always popular Ethics Game Show, Emergency Toolkit for Grievances and Sanctions Orders, and What Landry's Means for Press Statements. Following the conference, attendees will receive a free, on-demand eSupplement that will bring their total available hours to 15.00, including 3.00 hours of ethics.
Total Credit Hours:
12.25 | 3.25 ethics
Specializations:
Civil Appellate Law, Criminal Law, Criminal Appellate Law, Civil Trial Law, Family Law, Personal Injury Trial Law
Register