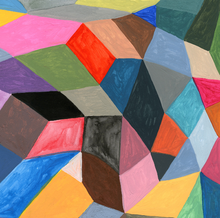 Austin – Sheraton Austin Hotel at the Capitol – Jul 13, 2022
Live Webcast – Jul 13, 2022
Back this year, the Nuts and Bolts of LLCs, LPs and Partnerships is a perfect refresher for seasoned practitioners and a great introduction for those new to the area of unincorporated entities. This workshop covers pre-formation decisions and considerations, such as choice of entity and jurisdiction, formation and post-formation filing issues with the Secretary of State, issues faced when drafting company agreements, litigation tips, and participate in a moderated Q&A segment with the panel. Stay on for LLCs, LPs and Partnerships Conference for a deeper dive.
Total Credit Hours:
2.75
Specializations:
Civil Appellate Law, Consumer Law, Civil Trial Law, Tax Law
Register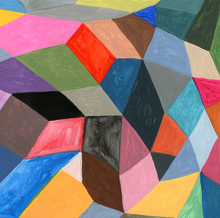 Austin – Sheraton Austin Hotel at the Capitol – Jul 14-15, 2022
Webcast – Jul 14-15, 2022
LLCs, LPs and Partnerships, now in its 31st year, features a distinguished faculty of practitioners and academics covering the latest developments in unincorporated entities. The program provides great forms, model agreements, coverage of best practices for key clauses and provisions, and analyzes issues faced by practitioners. 2022 highlights include: Hear the latest updates in Texas case law, as well as filing tips and administrative guidance from the Secretary of State. A discussion of some of the motivations driving the use of LLCs as S corporations, some of the potential issues and some of the drafting and structuring issues that should be considered if an LLC is taxed as an S corporation. Review three model agreements tailored for a closely held company, including a discussion of some recent changes in the models as well as decisions that the authors made in drafting the models to help improve your drafting skills and result in better operating agreements. Hear a discussion how small businesses can be intentional about doing their part to create a more equitable workplace and community. Dive into current partnership audit rules with a particular focus on their impact on private equity and other investment funds and examine provisions in partnership or LLC agreements to address the new audit regime. Earn 3.00 hours of legal ethics including a presentation on How to Ethically and Legally Represent a Business Organization in Crisis: Client Confidences, Reporting Up the Ladder or Out to Third Parties. Be sure to join your colleagues, faculty members, and planning members for our Thursday Evening Networking Reception. Back this year, come a day early for Wednesday evening's Nuts and Bolts of LLCs, LPs and Partnerships—ideal for beginners or a great refresher for experienced practitioners.
Total Credit Hours:
11.50 | 3.00 ethics
Specializations:
Civil Appellate Law, Consumer Law, Civil Trial Law, Tax Law
Register