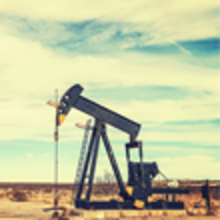 eConference
2017 Ernest E. Smith Oil, Gas, and Mineral Law eConference
Contains material from Jun 2017
2017 Ernest E. Smith Oil, Gas, and Mineral Law eConference
4.29 out of 5 stars
What was the overall quality of the course (presentation, materials, and technical delivery)?
Rate the overall teaching effectiveness and presentation skills of faculty for the course.
How would you rate the value of the materials provided as part of the course?
---
none.
Very informative.
Love the flexible time frame to watch a segment whenever I have time!!! Would be nice to have the alternative to watch with another attorney in my office who also registered. Now if we watch together only one gets credit.
Technical Questions?
512.475.6700
service@utcle.org
The Ernest E. Smith Oil, Gas and Mineral Law eConference continues to be the definitive course for attorneys, corporate lawyers, E&P operators and landmen. The eConference brings together a distinguished faculty of academics and practitioners for presentations on the latest oil and gas developments.
2017 program highlights include:
Professor Ernest E. Smith presents his annual Case Law Update.
Bart W. Huffman, Reed Smith LLP, and Will R. Daugherty, Baker & Hostetler, explore the ethical and legal obligations of attorneys and law firms to protect against cybersecurity threats including threats to client data and communications.
Brian Sullivan, McElroy, Sullivan, Miller, Weber & Olmstead, delivers the Railroad Commission Update.
Matt Ray, Energy Transfer Partners, presents on Gas Exports to Mexico during the luncheon presentation.
J. Robert Goldsmith Jr., Goldsmith, Bogisch & Chaires, moderates a panel discussion of Legal and Regulatory Issues in Light of Current Drilling Technology with panelists Gregory S. Mathews, Chevron USA INC., and John B. McFarland, Graves, Dougherty, Hearon & Moody.
Hear Fun New Ways for Density and Proration Rules to Bust Your Lease with Brandon Durrett, Dykema Cox Smith.
Includes: Video Audio Paper Slides
---
Preview mode. You must be signed in, have purchased this eConference, and the eConference must be active to have full access.