The W. Page Keeton Award for Excellence in Continuing Legal Education
"It's not the dollars you make, it's the difference you make." — W. Page Keeton
Over the course of his long tenure at The University of Texas School of Law, Dean W. Page Keeton made many contributions to the legal profession, but perhaps none has been so enduring or far reaching, or made such a difference to lawyers, as his founding of an ambitious continuing legal education program at the School of Law.
Continuing legal education ensures that lawyers remain current on the law they practice. It helps them keep their essential skills sharp and stay abreast of the latest technological developments. It connects lawyers with one another and promotes public confidence in the legal profession. Ultimately, continuing legal education is what allows the profession to thrive.
It is therefore in the name of Dean W. Page Keeton that we bestow the W. Page Keeton Award for Excellence in Continuing Legal Education each year to a member of the legal community who has made a profound difference to the profession through a lasting commitment to continuing legal education.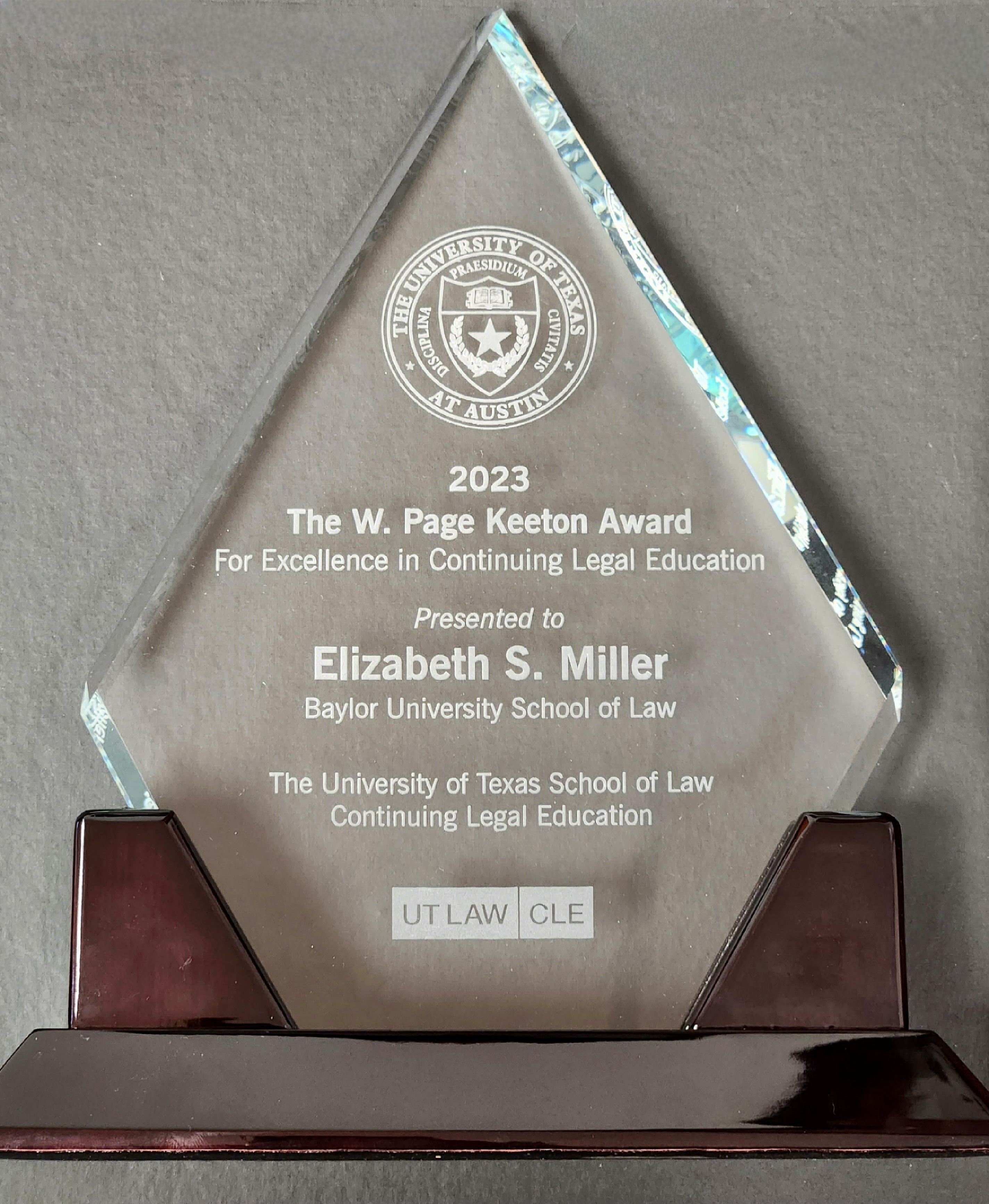 Recipients
UT Law CLE has bestowed the W. Page Keeton award upon deserving candidates since 2017. Below, you will find an archive of the award recipients and their biographies. We hope you enjoy looking back on this archive.