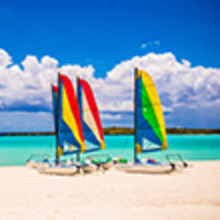 eConference
2018 Estate Planning, Guardianship, and Elder Law eConference
Contains material from Sep 2018
2018 Estate Planning, Guardianship, and Elder Law eConference
4.43 out of 5 stars
What was the overall quality of the course (presentation, materials, and technical delivery)?
Rate the overall teaching effectiveness and presentation skills of faculty for the course.
How would you rate the value of the materials provided as part of the course?
---
This was my first conference on this topic and although it was a little above my level of expertise, it was excellently presented. The handouts will come in handy for future reference.
Much of this is new material for me. Excellent speeches and papers.
Very good course.
Really enjoy the speakers and the completeness of their presentations.
varied but good overall
This course is always worthwhile, full of practical advice.
Enjoyed the course and learned many facts.
Technical Questions?
512.475.6700
service@utcle.org
The
Estate Planning, Guardianship and Elder Law Conference
presents current developments and practical tips for estate planners and elder law attorneys, offers essential information for guardians ad litem, and provides a must-have set of materials and resources.
Learn about Medicaid friendly estate planning, including strategies for preparing your client for long-term care, and an explanation of multiple types of deeds and trusts.
Gain insight on advising clients as they approach and surpass age 65, including insurance issues, planning for inheritance, and long-term care planning.
Explore guardianship essentials, key issues and alternatives—for up to 4.50 hours of Guardianship credit.
Identify common real estate issues that every estate planner, guardian or elder law attorney should know.
Hear answers to your frequently—and sometimes infrequently—asked questions at the popular Ask the Experts panel, and NEW this year, the Ask the Judgespanel.
PLEASE NOTE
: To claim Texas Guardianship Ad Litem credit for the presentations that include guardianship hours, download the guardianship accreditation documentation (found
here
) as you claim your general MCLE credit at the end of this course and submit the affidavit to the State Bar of Texas.
Includes: Video Audio Paper Slides
---
Preview mode. You must be signed in, have purchased this eConference, and the eConference must be active to have full access.