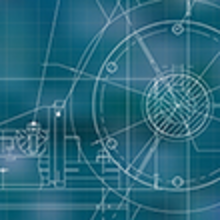 eConference
2019 Advanced Patent Law (Austin) eConference
Contains material from Nov 2019 to Dec 2019
2019 Advanced Patent Law (Austin) eConference
4.13 out of 5 stars
What was the overall quality of the course (presentation, materials, and technical delivery)?
Rate the overall teaching effectiveness and presentation skills of faculty for the course.
How would you rate the value of the materials provided as part of the course?
---
Faculty panels were knowledgeable and well-prepared. Course is well-organized and accessible to a wide range of patent practitioners.
Zoom in closer on the face of speakers
Technical Questions?
512.475.6700
service@utcle.org
UT Law's
24th Annual Advanced Patent Law Institute
in Austin covers the latest developments in patent law and features a sophisticated array of prosecution and litigation topics. Hear from nationally recognized faculty including senior IP counsel of major corporations, patent prosecution and litigation experts from around the nation, U.S. District Court Judges, and leading academics.
Includes: Video Audio Paper Slides No Materials
---
Preview mode. You must be signed in, have purchased this eConference, and the eConference must be active to have full access.