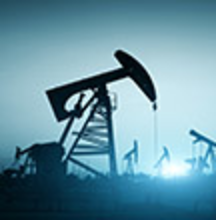 eConference
2020 Ernest E. Smith Oil, Gas, and Mineral Law eConference
Contains material from Apr 2020
2020 Ernest E. Smith Oil, Gas, and Mineral Law eConference
4.4 out of 5 stars
What was the overall quality of the course (presentation, materials, and technical delivery)?
Rate the overall teaching effectiveness and presentation skills of faculty for the course.
How would you rate the value of the materials provided as part of the course?
---
Steps to log in to program, exit and re-enter are not explained and not intuitive. helpful if only a single manipulation to rejoin a lecture
Great presentations.
very useful materials
Great presentations and clear videos.
Good topics/content and presenters.
Excellent content.
Good course
Very good course and well done especially in light of having to move to a virtual format.
Tough to grade considering the circumstances.
Excellent course, and the new topics were most worthwhile.
Good Topics and Speakers. Recommend that all speakers turn in papers.
Technical Questions?
512.475.6700
service@utcle.org
The Ernest E. Smith Oil, Gas and Mineral Law Institute continues to be the definitive course for attorneys, corporate lawyers, E&P operators, and landmen. The Institute brings together a distinguished faculty of academics and practitioners for presentations on the latest oil and gas developments.

2020 program highlights include:
Two-part Case Law Update showcasing recent decisions on oil and gas leases, royalties, mineral conveyances, joint operating agreements, state regulation, and related topics.
Mock negotiation of a master service agreement with particular attention paid to the insurance and indemnity provisions to ensure an effective risk allocation program.
Discuss Working Interest Disputes under AAPL 2015 Form 610 JOA.
The Limits to Certainty in Title Examination: Bright Lines and Sharp Corners vs. Holistic and Harmonizing, and Those Pesky Fact Questions.
Plus valuable information on split estate issues, oil and gas bankruptcies, flaring issues, and more.
The Institute is jointly presented by The University of Texas School of Law and The Oil, Gas and Energy Resources Law Section of the State Bar of Texas.
Includes: Video Audio Paper Slides No Materials
---
Preview mode. You must be signed in, have purchased this eConference, and the eConference must be active to have full access.