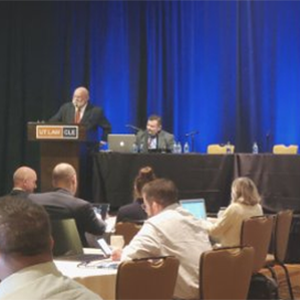 eCourse
What's Up, Doc? Advice from a Veteran Healthcare Attorney on how to Help Your Doctor Clients
Contains material from Jan 2022
What's Up, Doc? Advice from a Veteran Healthcare Attorney on how to Help Your Doctor Clients
4.63 out of 5 stars
What was the overall quality of the course (presentation, materials, and technical delivery)?
Rate the overall teaching effectiveness and presentation skills of faculty for the course.
How would you rate the value of the materials provided as part of the course?
---
excellent
wish it was longer
I gave this course so I assume I can get credit for it as well - let me know if I'm off base
---
Comments from the 2021 What's Up, Doc? Advice from a Veteran Healthcare Attorney on How to Help Your Doctor Clients STUDIO WEBCAST
Excellent presentation!
Technical Questions?
512.475.6700
service@utcle.org
Contract hot button issues, including non-competes
Fraud and abuse issues with outside business relationships
Corporate practice of medicine pitfalls
Issues with M&A transactions
Includes: Video Slides
---
Preview mode. You must be signed in, have purchased this eCourse, and the eCourse must be active to have full access.
1. What's Up, Doc? Advice from a Veteran Healthcare Attorney on How to Help Your Doctor Clients (Jan 2022)
Amanda B. Hill
Preview Materials
Download session materials for offline use