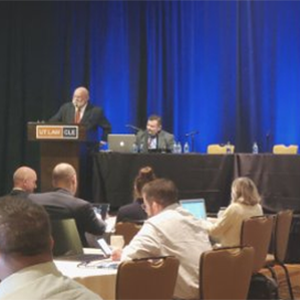 eCourse
Hooked on CLE: December 2021
Contains material from Jun 2021 to Nov 2021
Hooked on CLE: December 2021
4.2 out of 5 stars
What was the overall quality of the course (presentation, materials, and technical delivery)?
Rate the overall teaching effectiveness and presentation skills of faculty for the course.
How would you rate the value of the materials provided as part of the course?
---
Really informative.
Excellent speakers
Great Course
Technical Questions?
512.475.6700
service@utcle.org
THIS MONTH: Voir Dire Becomes Voir Google: Ethical Concerns of 21st Century Jury Selection • The Proactive General Counsel • Employee Monitoring: An Overview of Technologies, Legal Treatment, and Best Practices • Making the Most of Your Cyber Insurance
Includes: Video Audio Paper Slides No Materials
Total Credit Hours:
4.00 | 1.00 ethics
TX, CA
TX MCLE credit expires: 11/30/2023
---
Preview mode. You must be signed in, have purchased this eCourse, and the eCourse must be active to have full access.