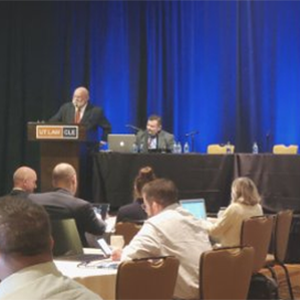 eCourse
Hooked on CLE: February 2022
Contains material from Jun 2021 to Dec 2021
Hooked on CLE: February 2022
4.02 out of 5 stars
What was the overall quality of the course (presentation, materials, and technical delivery)?
Rate the overall teaching effectiveness and presentation skills of faculty for the course.
How would you rate the value of the materials provided as part of the course?
---
great way to do CLE; Good variety of topics.
Great course
Highly informative, especially the "Has the Workforce Changed Forever" segment.
The Five Sessions were distinctly different, so there was no duplicated material, and that was a plus. Each speaker was prepared well and provided ample materials.
Technical Questions?
512.475.6700
service@utcle.org
THIS MONTH: Politics & Partisanship: The Struggle for Immigration Reform • Blockchain Business Opportunities and Regulatory Pitfalls • Workforce Has Been Reshaped, Forever? • Ineffective Assistance of Counsel and State Misconduct • Old Meets New: The 1st, 4th, and 5th Amendments Face The Digital World
Includes: Video Audio Paper Slides
Total Credit Hours:
4.00 | 1.00 ethics
TX, CA
TX MCLE credit expires: 1/31/2024
---
Preview mode. You must be signed in, have purchased this eCourse, and the eCourse must be active to have full access.