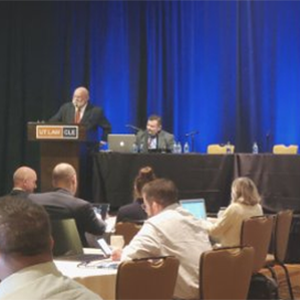 eCourse
Hooked on CLE: March 2022
Contains material from Jun 2021 to Jan 2022
Hooked on CLE: March 2022
3.94 out of 5 stars
What was the overall quality of the course (presentation, materials, and technical delivery)?
Rate the overall teaching effectiveness and presentation skills of faculty for the course.
How would you rate the value of the materials provided as part of the course?
---
The election law course contained a number of partisan positions and inaccuracies. The audience would have been better served with a more balanced approach.
Voting Law should have included some actual instruction on the new Election Administration Laws in Texas, that contain some important changes. There was none of that in the presentation. Very disappointing! The other presentations were great.
The topics in the five sessions were in widely different topics, so there was no reptitious overlap in the different sessions.
Technical Questions?
512.475.6700
service@utcle.org
THIS MONTH: Voting Law and Overcoming Barriers to Entry • Communication Across the Aisle: How to Work Effectively with Opposing Counsel • Contract Tips, Tricks and Traps • The Ethical Traps of Joint Representations in IP Cases • Commercial Litigation Funding 101: The Nuts and Bolts for Every Lawyer
Includes: Video Audio Paper Slides
Total Credit Hours:
4.00 | 1.00 ethics
TX, CA
TX MCLE credit expires: 2/29/2024
---
Preview mode. You must be signed in, have purchased this eCourse, and the eCourse must be active to have full access.