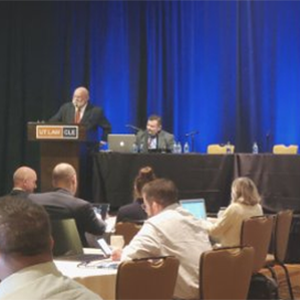 eCourse
2022 Federal Employment Law Updates
Contains material from Jun 2022
2022 Federal Employment Law Updates
4.39 out of 5 stars
What was the overall quality of the course (presentation, materials, and technical delivery)?
Rate the overall teaching effectiveness and presentation skills of faculty for the course.
How would you rate the value of the materials provided as part of the course?
---
This was really timely information given the governmental shifts.
Excellent presentations and speakers.
Technical Questions?
512.475.6700
service@utcle.org
Session 1:
Federal ​Employment Law Update
- Analyze recent U.S. Supreme Court decisions, federal legislative developments, and administrative action.
Session 2:
NLRB Update
- A detailed discussion of the dramatic changes that affect unionized and non-unionized workers and employers that have occurred in the last 12 months under the National Labor Relations Act.
Session 3:
Wage ​and Hour Update
- An overview of annual developments in the field of wage-and-hour law, including case law updates, regulatory changes, and more.
Session 4:
Developments ​in Disability Discrimination Law
- A comprehensive review of significant regulatory and court developments under the Americans with Disabilities Act and insights into emerging disability issues.
Includes: Video Audio Paper Slides
---
Preview mode. You must be signed in, have purchased this eCourse, and the eCourse must be active to have full access.