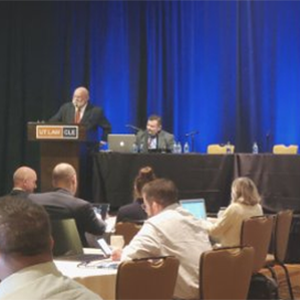 eCourse
Hooked on CLE: August 2022
Contains material from Apr 2022 to Jun 2022
Hooked on CLE: August 2022
3.81 out of 5 stars
What was the overall quality of the course (presentation, materials, and technical delivery)?
Rate the overall teaching effectiveness and presentation skills of faculty for the course.
How would you rate the value of the materials provided as part of the course?
---
The course was good & offered lots of practical guidance for use in practice. The speaker on When the FBI Comes Knocking was a little dry but overall CLE bundle was great.
Technical Questions?
512.475.6700
service@utcle.org
THIS MONTH: Guardianships: Ripped from the Headlines • Title IX: The First 50 Years • When the FBI Comes Knocking (or No-knocking) • Beyond Contract Negotiation: Assessing Risk and Asking the Right Questions • ​Initial Client Meeting Guidance and Resources
Includes: Video Audio Paper Slides
Total Credit Hours:
4.00 | 1.00 ethics
TX, CA
TX MCLE credit expires: 7/31/2023
---
Preview mode. You must be signed in, have purchased this eCourse, and the eCourse must be active to have full access.