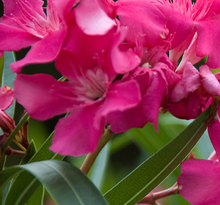 eConference
2022 Estate Planning, Guardianship and Elder Law eConference
Contains material from Sep 2022
2022 Estate Planning, Guardianship and Elder Law eConference
4.5 out of 5 stars
What was the overall quality of the course (presentation, materials, and technical delivery)?
Rate the overall teaching effectiveness and presentation skills of faculty for the course.
How would you rate the value of the materials provided as part of the course?
---
Wonderful course content.
Technical Questions?
512.475.6700
service@utcle.org
The
Estate Planning, Guardianship and Elder Law Conference
presents current developments and practical tips for estate planners and elder law attorneys, offers essential information for guardians ad litem, and provides a must-have set of materials and resources.
2022 highlights include:
Hear the latest developments affecting planning and applications for Medicaid to pay for nursing home care and home care in Medicaid Update.
Test your knowledge of ethics rules in estate planning and probate in Ethics Jeopardy.
Address strategic planning for attorneys who counsel clients and their families seeking practical resolution of small crimes and misdemeanors related to aging, dementia, and/or mental health issues.
Review the rules that require attorneys to preserve client confidentiality and the often-overlooked rules that sometimes authorize and even require attorneys to disclose otherwise, confidential information in To Blab or Not to Blab.
Explore guardianship essentials, key issues, and alternatives—for up to 4.00 hours of Guardianship credit – including The Duty of Investment for Guardians of the Estate, Alternatives to Guardianship including Support Services, Role of the Guardian, and Role of the Ad Litem.
Get answers to your frequently—and sometimes infrequently—asked questions at the popular Ask the Experts panel.
PLEASE NOTE
: To claim Texas Guardianship Ad Litem credit for the presentations that include guardianship hours, download the guardianship accreditation documentation (found
here
) as you claim your general MCLE credit at the end of this course and submit the affidavit to the State Bar of Texas.
Includes: Video Audio Paper Slides No Materials
Total Credit Hours:
14.25 | 4.75 ethics | 4.00 guardianship
TX, CA
TX MCLE credit expires: 9/30/2023
---
Preview mode. You must be signed in, have purchased this eConference, and the eConference must be active to have full access.