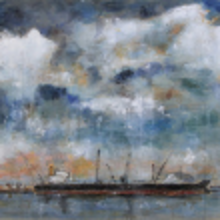 eConference
2022 David W. Robertson Admiralty and Maritime Law eConference
Contains material from Nov 2022
2022 David W. Robertson Admiralty and Maritime Law eConference
Not yet rated
Technical Questions?
512.475.6700
service@utcle.org
UT Law CLE's
31st Annual David W. Robertson Admiralty and Maritime Law Conference
is the leading annual event that focuses on legal developments in the specialized areas of admiralty and maritime law. The conference offers a unique opportunity for practitioners to stay abreast of global and national developments affecting case law, contracts, and civil procedure.
Includes: Video Audio Paper Slides No Materials
Total Credit Hours:
7.50 | 1.50 ethics
TX, CA
TX MCLE credit expires: 10/31/2023
---
Preview mode. You must be signed in, have purchased this eConference, and the eConference must be active to have full access.