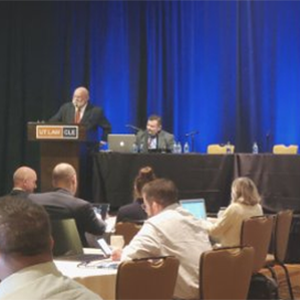 eCourse
How to Avoid Grievances: Board of Disciplinary Appeals
Contains material from Oct 2022
How to Avoid Grievances: Board of Disciplinary Appeals
Not yet rated
Technical Questions?
512.475.6700
service@utcle.org
An overview of BODA and suggestions for how to avoid grievances.
Includes: Video Audio Paper Slides
Total Credit Hours:
0.75 | 0.75 ethics
TX, CA
TX MCLE credit expires: 11/30/2023
---
Preview mode. You must be signed in, have purchased this eCourse, and the eCourse must be active to have full access.
1. Board of Disciplinary Appeals (Oct 2022)
Michael C. Gross
0.75
0.75
0.00
0.75 | 0.75 ethics
Preview Materials
Download session materials for offline use
Session 1
—39 mins
0.75 | 0.75 ethics