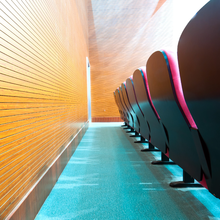 2024 Live Conference coming up May 9 in Houston. Info and registration »
2024 Materials expected available 3-5 weeks from conference date.
Join us for The University of Texas School of Law's 45th Annual Corporate Counsel Institute—THE conference for in-house counsel and outside counsel who represent companies of all sizes. The Institute offers in-depth, practical discussions on the legal issues and considerations that matter most to corporate counsel, and provides opportunities for dialogue and networking among speakers and attendees—making this an event you don't want to miss! Following the conference, attendees will receive a bonus eSupplement to ensure practitioners can earn their required 15.00/3.00 Texas MCLE hours for the year.