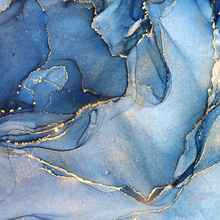 2023 Live Conference recently concluded Nov 17 More info »
2023 Materials expected available 3-5 weeks.
Now in its 42nd year, UT Law CLE's Jay L. Westbrook Bankruptcy Conference is one of the premier bankruptcy programs in the nation. The conference attracts a stellar national faculty of prominent judges, academics, and practitioners. This year's day and a half conference provides an in-depth focus on current topics in business and consumer bankruptcy. Program highlights: The perennial favorite Recent Developments will have two sessions: Professor Jay L. Westbrook will lead the opening session to discuss the year's most important cases, and then Thursday afternoon, Debbie Langehennig leads a panel for a deeper dive into recent business and consumer cases. Two sessions on Subchapter V that will provide an overview of today's relevant hot topics and cases along with a thorough discussion of what's new and what is yet to come that may impact your practice in this area. Select from Friday morning concurrent tracks: Business Track including Appeals of Bankruptcy Sales and Other Appellate Issues: A review of the latest bankruptcy appellate decisions, including MOAC Mall Holdings LLC v. Transform Holdco LLC and its anticipated effect on the finality of sale orders. Consumer Track including Student Loan Litigation: Easier than You Think: "Student loans are not dischargeable in bankruptcy." That's the prevailing view…but it's entirely wrong. This panel examines recent developments in student loan law and discusses how bankruptcy attorneys can help clients eliminate their student loan debt. Multiple opportunities to network including the Thursday Evening Networking Reception and Wednesday Evening Akard Lecture and Reception. Join us Wednesday evening for the John C. Akard Distinguished Lectureship on Coerced Debt: New Data on Debt and Domestic Violence delivered by Professor Angela Littwin, The University of Texas School of Law, with commentary by Teresa A. Sullivan, University of Virginia. Professor Littwin presents brand-new data from her National Science Foundation study of coerced debt, which occurs when the batterer in an abusive relationship uses fraud or coercion to incur debt in his partner's name. New findings will include the eligibility of participants' coerced debts for relief under bankruptcy and other debtor-creditor law as well as the effect of coerced debt on participants' credit scores. If you are attending the Westbrook Bankruptcy Conference on Thursday and Friday, you may RSVP for the Wednesday evening Akard lecture when registering for the conference. If you would like to attend the Wednesday evening Akard Lecture, live at the Four Seasons Austin, but are not planning to register for the Westbrook Bankruptcy Conference, please complete the registration form online.