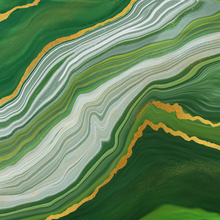 2023 Live Conference coming up Nov 15 in Austin. Info and registration »
2023 Materials expected available 3-5 weeks from conference date.
Now in its 41st year UT Law CLE's Jay L. Westbrook Bankruptcy Conference is one of the premier bankruptcy programs in the nation. The conference attracts a stellar national faculty of prominent judges, academics, and practitioners. This year's conference will be a day and a half and provides an in-depth focus on current topics in business and consumer bankruptcy. Program highlights: The perennial favorite Recent Developments will have two sessions: Professor Jay L. Westbrook will lead the opening session to discuss the year's most important cases, and then Thursday afternoon, Debbie Langehennig leads a panel for a deeper dive into recent business and consumer cases. An overview of strategies implementing the Texas Two Step in recent mass tort cases and a debate on whether it is a proper process for resolving bankruptcy mass tort cases. Too Many Hats in the Ethical Ring: When Insiders, Affiliates, Friends, and Family Show Up All Over a Restructuring Thursday DEI luncheon session with a special focus on the E and I in bankruptcy practice. Friday morning opens with the perspective of new and not so new judges with the annual Judges Panel. Select from Friday morning concurrent tracks: Business Track includes insight on the latest trends in Chapter 11 plans; intersection of federal energy policy and the bankruptcy code; hot topics in healthcare; and examining the role of the independent director in Chapter 11. Consumer Track includes issues in digital assets, NFTs, and cash apps; changes to rule 3002.1; student loan updates, and conversions from 13 to 7 and avoiding malpractice. Gain insight on bankruptcy alternatives; privacy and sealing; subchapter V for small and not so small business; and much more. Also, enjoy interacting and networking with judges, trustees, and practitioners at Thursday Evening's Jay L. Westbrook Bankruptcy Reception!