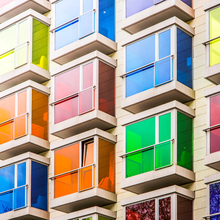 2022 Live Conference recently concluded Sep 30 More info »
2022 Materials expected available 3-5 weeks.
UT Law CLE's 56th Annual William W. Gibson, Jr. Mortgage Lending and Servicing Institute presents current developments and industry trends, offers practical information on real estate lending, financing and title issues, and provides a must-have set of materials and resources. This year's highlights include: Updates from the legislature and the courts, along with focused sessions on Advanced Commercial Lending and Residential Lending. Insight into hot topics like seller financing, LIBOR to SOFR transition, bankruptcy, and developments in real estate underwriting. Dr. Perryman joins us to discuss his latest projections for the US and Texas economies, including forecasts for employment and other measures of business activity as well as the outlook for real estate markets. Update on Mechanics Liens and 2021 Amendments to Chapter 53 of the Texas Property Code Three hours of ethics credit including, Attorney Title Opinion Letters in a GSE World, Ethics of Practicing Law Remotely, and Ethics of Data Breaches. Following the conference, attendees will receive supplemental on-demand programming to ensure they are able to satisfy their full 15.00/3.00 Texas MCLE requirement. All this makes the Institute the definitive real estate finance course of the year.