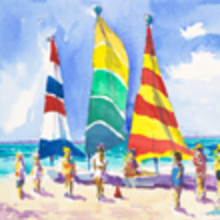 eConference
2017 Estate Planning, Guardianship, and Elder Law eConference
Contains material from Aug 2017
2017 Estate Planning, Guardianship, and Elder Law eConference
4.39 out of 5 stars
What was the overall quality of the course (presentation, materials, and technical delivery)?
Rate the overall teaching effectiveness and presentation skills of faculty for the course.
How would you rate the value of the materials provided as part of the course?
---
Great group of speakers and information.
I enjoyed this course... some things not what I do on a regular basis but I learned a few things and go refreshed on many more.
Technical Questions?
512.475.6700
service@utcle.org
The
Estate Planning, Guardianship and Elder Law Conference
presents current developments and practical tips for estate planners and elder law attorneys, offers essential information for guardians ad litem, and provides a must-have set of materials and resources.
Get practical guidance on updating key forms to reflect changes to the law
Hear the latest developments in Medicaid law and walk through essential forms for Medicaid specialists and non-specialists
Hear a panel of corporate trustees discuss how they administer the wills and trusts you draft and with tips for Drafting Wills and Trusts for Efficient Administration
Hear a discussion about "pesky" probate issues, including working with creditors and claims, as well as options and alternatives to probating a will
Explore key guardianship issues and alternatives—for up to 4.25 hours of Guardianship credit—including The Role of the Guardian, The Role of the Ad Litem, The Fourth Hour—Supports and Services: Underpinning the Less Restrictive Alternatives, and a review of the Texas Estate Code requirements for qualification of personal representative
Hear the latest case law, legislative and agency updates, including a presentation by the Health and Human Services Commission (HHSC)
Get answers to your questions at the popular Ask the Experts panel
Earn up to 3.25 hours of legal ethics credit
PLEASE NOTE
: To claim Texas Guardianship Ad Litem credit for the presentations that include guardianship hours, download the guardianship accreditation documentation (found
here
) as you claim your general MCLE credit at the end of this course and submit the affidavit to the State Bar of Texas.
Includes: Audio Paper Slides
---
Preview mode. You must be signed in, have purchased this eConference, and the eConference must be active to have full access.