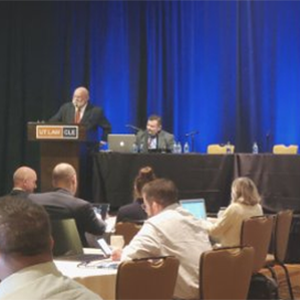 eCourse
Hooked on CLE: November 2021
Contains material from Jun 2021 to Oct 2021
Hooked on CLE: November 2021
4.09 out of 5 stars
What was the overall quality of the course (presentation, materials, and technical delivery)?
Rate the overall teaching effectiveness and presentation skills of faculty for the course.
How would you rate the value of the materials provided as part of the course?
---
Excellent presentations.
Loved the suggestions about "unhookiing" from electronic devices.
Technical Questions?
512.475.6700
service@utcle.org
THIS MONTH: Substantive Legal Issues Being Created by the Use of AI • Granny Had A Gun: Firearms in Estate Planning and Administration • Investigating Sensitive Employment Complaints​ • Trial Preparation 101 • Lawyer Well-Being: TLAP in the Coronavirus Era
Includes: Video Audio Paper Slides
Total Credit Hours:
4.00 | 1.00 ethics
TX, CA
TX MCLE credit expires: 10/31/2023
---
Preview mode. You must be signed in, have purchased this eCourse, and the eCourse must be active to have full access.