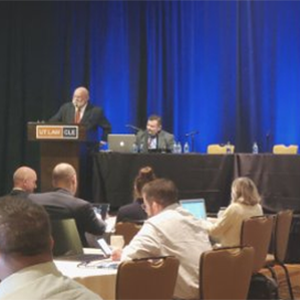 eCourse
Hooked on CLE: December 2022
Contains material from Jul 2022 to Oct 2022
Hooked on CLE: December 2022
4 out of 5 stars
What was the overall quality of the course (presentation, materials, and technical delivery)?
Rate the overall teaching effectiveness and presentation skills of faculty for the course.
How would you rate the value of the materials provided as part of the course?
---
the cross examination seminar was really great. i also enjoyed the round table discussion on the airline simulator trainer and thought the point of view from both sets of attorneys very good.
Technical Questions?
512.475.6700
service@utcle.org
THIS MONTH: Tales from Trial: The Boeing Case is Shot Down • The Role of the GC: Managing Enterprise-Wide Cybersecurity Risk • Readable Legal Writing • Cross Examination • Get Schooled! Practice and Professional-Identity Lessons from Law School Clinics
Includes: Video Audio Paper Slides
Total Credit Hours:
4.00 | 1.00 ethics
TX, CA
TX MCLE credit expires: 11/30/2023
---
Preview mode. You must be signed in, have purchased this eCourse, and the eCourse must be active to have full access.