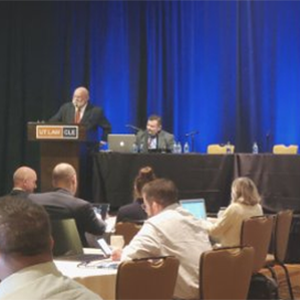 eCourse
Hooked on CLE: January 2023
Contains material from Jun 2022 to Nov 2022
Hooked on CLE: January 2023
4.32 out of 5 stars
What was the overall quality of the course (presentation, materials, and technical delivery)?
Rate the overall teaching effectiveness and presentation skills of faculty for the course.
How would you rate the value of the materials provided as part of the course?
---
Some topics and presenters were interesting...
Very good!
Great selection of materials
Technical Questions?
512.475.6700
service@utcle.org
THIS MONTH: Remote Workers: Not as Simple as You Think • Identifying Your IP: Why is it Important and How to Protect It • Developments in Real Estate Underwriting Related to Climate Change • Responding to the Government's Expectations around eDiscovery, Data Production and Ephemeral Communications • Defense and Jury Charges • Mindset Mastery 101 for Attorney Wellness
Includes: Video Audio Paper Slides
Total Credit Hours:
4.00 | 1.00 ethics
TX, CA
TX MCLE credit expires: 12/31/2023
---
Preview mode. You must be signed in, have purchased this eCourse, and the eCourse must be active to have full access.