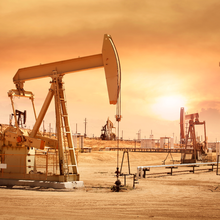 eConference
2023
Ernest E. Smith Oil, Gas and Mineral Law eConference
Contains material from May 2023
2023
Ernest E. Smith Oil, Gas and Mineral Law eConference
4.59 out of 5 stars
What was the overall quality of the course (presentation, materials, and technical delivery)?
Rate the overall teaching effectiveness and presentation skills of faculty for the course.
How would you rate the value of the materials provided as part of the course?
---
Good
A true galaxy of experts. Much appreciated.
Technical Questions?
512.475.6700
service@utcle.org
The
Ernest E. Smith Oil, Gas and Mineral Law Institute
continues to be the definitive course for attorneys, corporate lawyers, E&P operators, and landmen. The Institute brings together a distinguished faculty of academics and practitioners for presentations on the latest oil and gas developments.
2023 program highlights include:
Two-part Case Law Update showcasing recent decisions on oil and gas leases, royalties, mineral conveyances, joint operating agreements, state regulation, and related topics.
Examine recent cases across the country concerning subsurface property rights and hear a high-level account of the state of subsurface property law.
Devon v. Sheppard: Is Royalty Owed on Gross Proceeds or Gross Proceeds Plus?
Explore the use of equitable defenses in deed construction cases, and the application of Sun Oil to those defense.
Plus valuable information on the consequences of not complying with preferential rights to purchase, PPQ, surface conflicts between oil and gas and renewable energy developments and more.
Includes: Video Audio Paper Slides
Total Credit Hours:
8.00 | 1.25 ethics
TX, CA
Specialization: Administrative Law | Oil, Gas and Mineral Law | Property Owners Association Law | Real Estate Law
TX MCLE credit expires: 5/31/2024
---
Preview mode. You must be signed in, have purchased this eConference, and the eConference must be active to have full access.