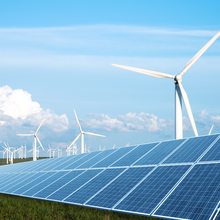 Austin – AT&T Conference Center – Jan 31, 2022
Live Webcast – Jan 31, 2022
Join us for the Renewable Energy Law Essentials program—a perfect overview for new entrants in the field, providing an introduction to ERCOT, and the basics on financing, leasing, titles, and surveys. And stay on for the 17th Annual Renewable Energy Law Conference for two days of the latest developments affecting renewable energy in Texas and nationwide.
Total Credit Hours:
4.00
Specializations:
Administrative Law, Oil, Gas and Mineral Law, Real Estate Law, Tax Law
Register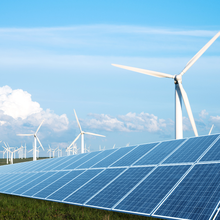 Austin – AT&T Conference Center – Feb 1-2, 2022
Live Webcast – Feb 1-2, 2022
Join leading attorneys and industry experts in wind, solar, and storage for two days of the latest developments affecting renewable energy in Texas and nationwide. The 17th Annual Renewable Energy Law Conference blends law, economics, technology, finance, tax, and regulatory policy. The conference aims to inform industry participants, legal and financial advisers, as well as key legislative and regulatory policymakers and staff. 2022 highlights: Keith Martin returns with a stellar collection of Washington Energy experts for a round-table discussion on current federal energy policy that impacts renewable energy. Review and update of important state legislative and regulatory changes impacting the renewable energy markets. Updates and insights on Winter Storm Uri, what happened, the impacts on the markets, and resulting litigation. Gain an understanding of landowner perspectives and issues when negotiating renewable energy leases, easements, and ancillary agreements in Land Owners Perspectives in Negotiating Leases. Energy Transformation and Top Trends Among Critical Industries explores the opportunities for C&I customers to improve resilience, build interconnected power systems, and create new value streams. 2.00 hours of ethics credit, including A Litigator's Guide to Protecting Clients Against and During Litigation; Preserving the Attorney-Client Privilege – Legal Ethics and Practical Perspectives. Opportunity to meet program faculty and attendees during Tuesday evening's networking reception. New this year – Join us on Monday, January 31st for Renewable Energy Law Essentials. This afternoon program will cover title and survey basics, key leasing differences for storage, solar, and wind, ERCOT 101, and more.
Total Credit Hours:
14.00 | 2.00 ethics
Specializations:
Administrative Law, Oil, Gas and Mineral Law, Real Estate Law, Tax Law
Register